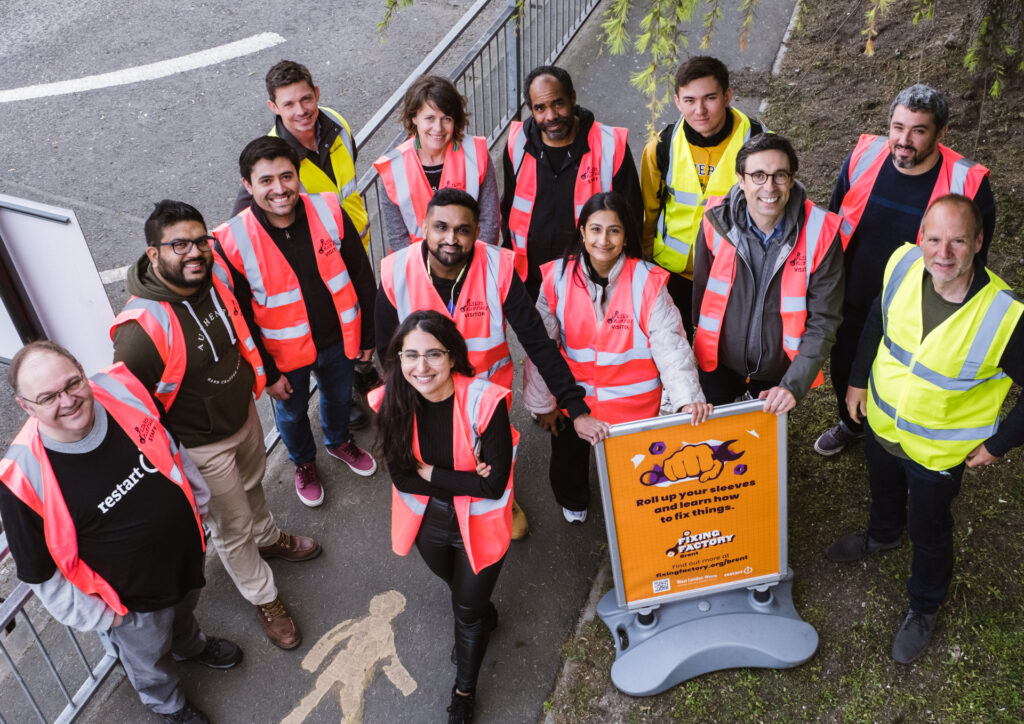 The Restart Project in partnership with climate charity Possible, Ready Tech Go, West London Waste Authority, and Mer IT, and with National Lottery Community Funding is creating new 'Fixing Factories' in London. For more information see the dedicated Fixing Factory website.
The first opened in the Abbey Road Reuse and Recycling Centre, Brent, on Saturday 23rd April. The Brent Fixing Factory will be hosted by the West London Waste Authority. Led by project partner Ready Tech Go, it will focus on repairing donated laptops and tablets and passing them on to people without digital access. People will be able to donate devices, see the repairs and find out about the project. Those keen to learn about repair will also have a chance to volunteer on the site and get work experience.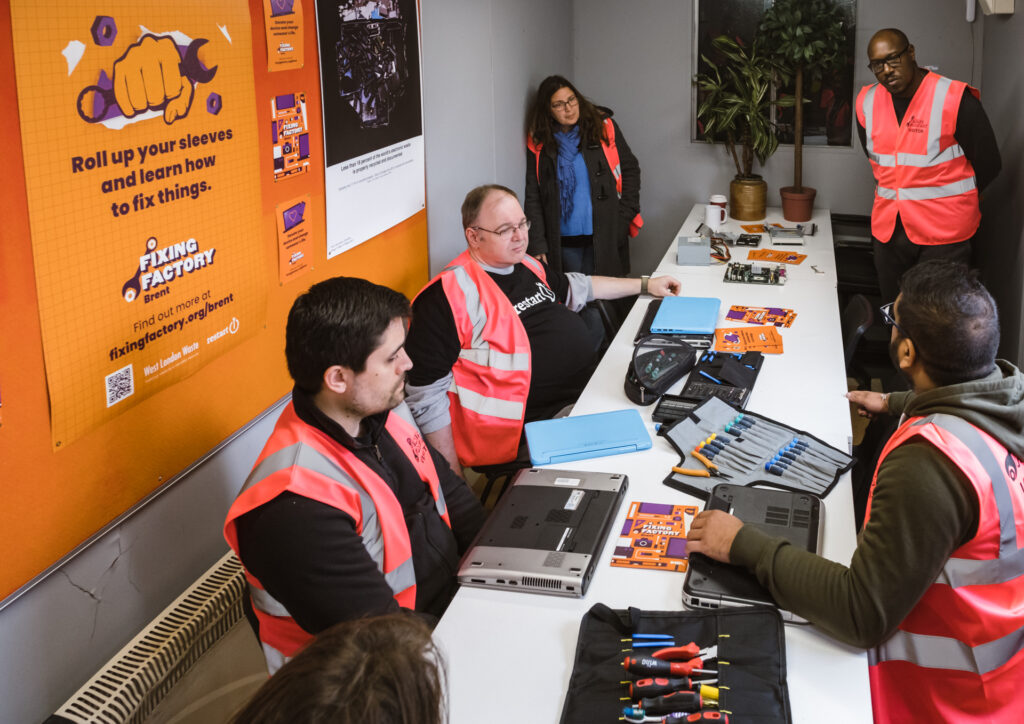 The second Fixing Factory opens in Camden. later in the summer. The aim is for these to become a 'blueprint' for Fixing Factories around the country, emulating the success of Kierrätyskeskus in Finland.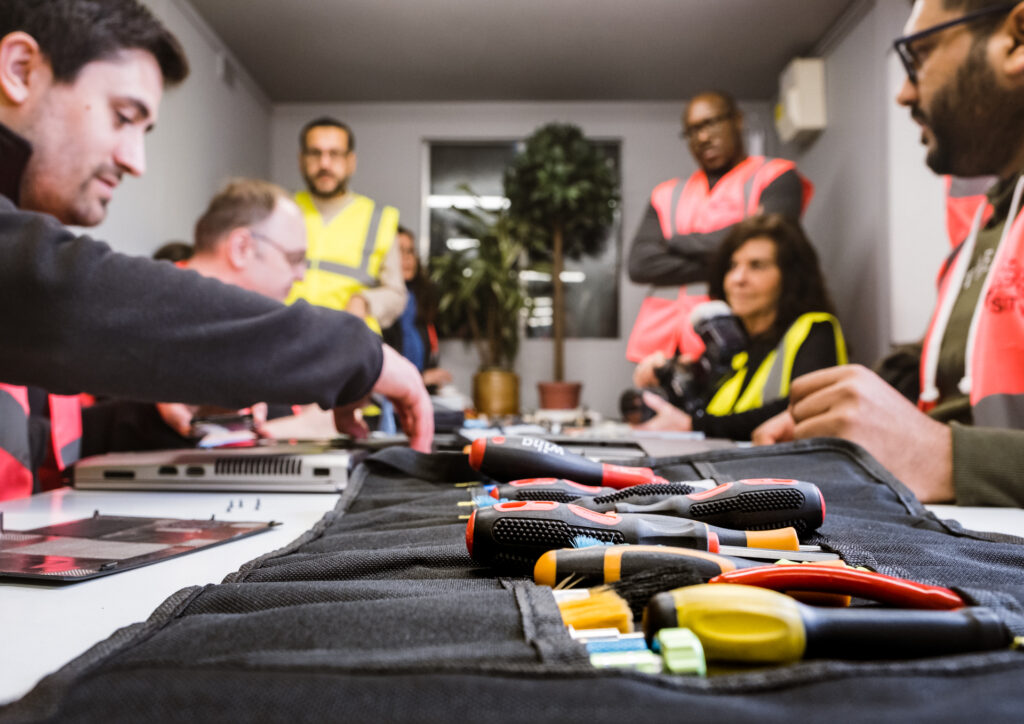 In conjunction with the launch, an event was hosted at nearby Alperton School giving pupils the opportunity to understand the importance of maintaining and repair their devices. They had practical hands on experience disassembling and reassembling mobile phones, and learning about the materials in the source of components. Pupils will also have an opportunity to get work experience at the new Fixing Factory.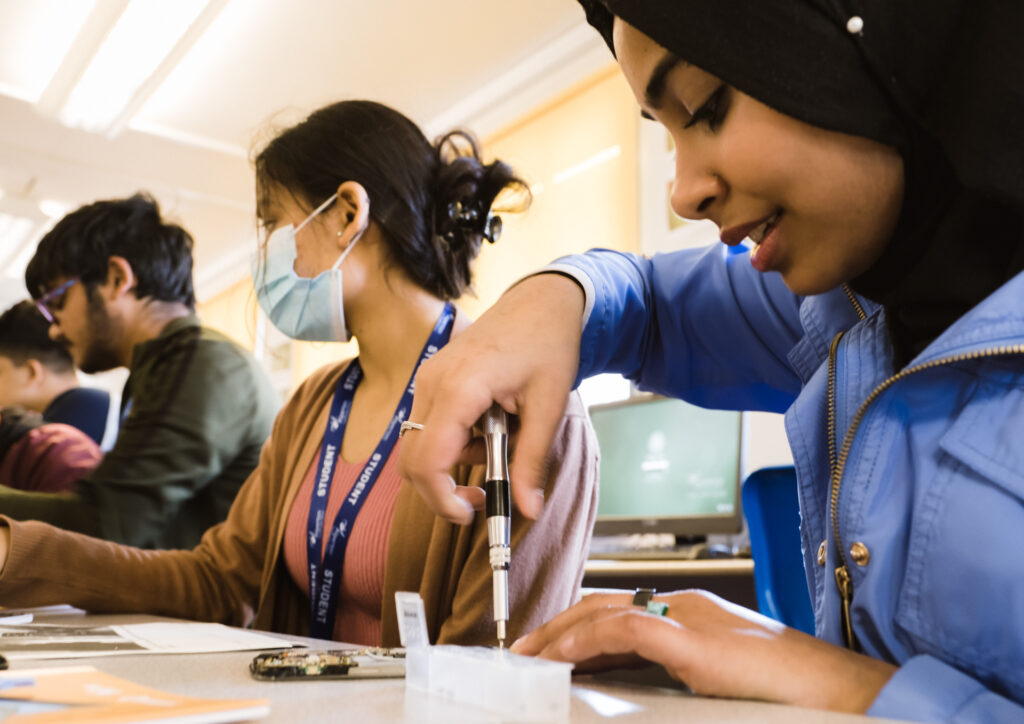 Whilst the main goal is to make electronics last longer, to prevent unnecessary e-waste and the huge amount of carbon emissions involved in the production and transport of new devices, such facilities also provide wider community benefits – for students, for employment and to enable digital access.