Good to see the new Suez guidance published. Written by Dr Jane Beasley and Sarahjane Widdowson on behalf of Suez, it provides practical advice and support for local authorities to improve waste performance and move towards a more sustainable, circular approach.
It not only considers things for them to directly invest in (and how to build their business case), but also things that they can influence (for others to do) or simply to signpost (that already exist).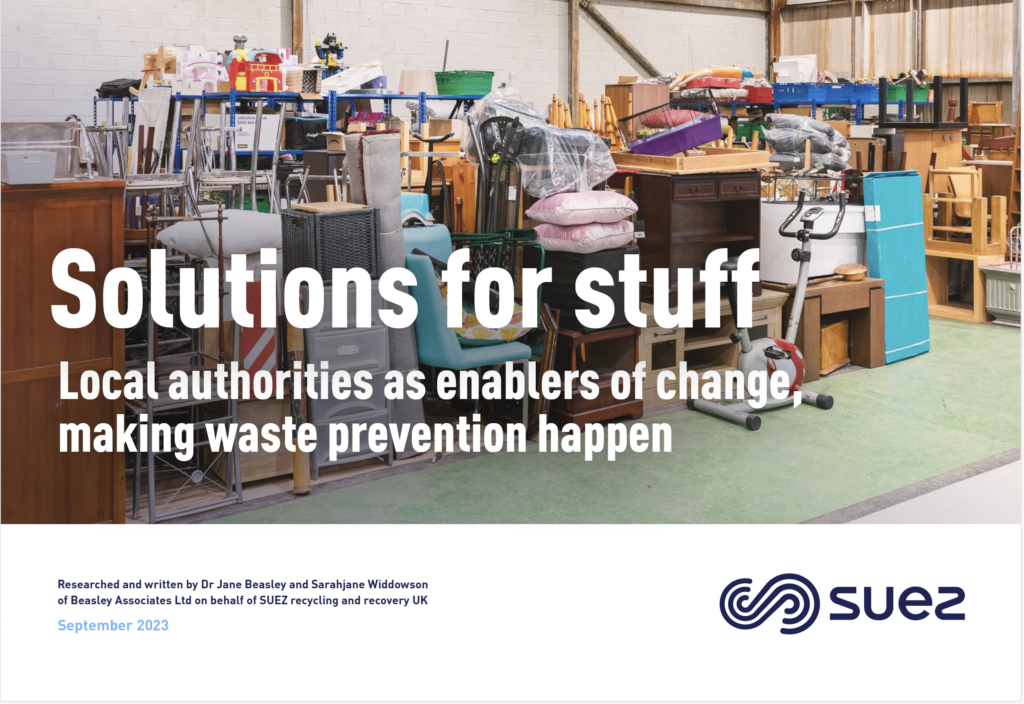 It is here and also free to download from Suez publications. They are also happy to receive suggestions and more useful links etc.
'Recycling is not sufficient'
Importantly, it addresses, the need to move the focus from the old dominant and simplistic 'recycle' mantra, to a more reuse-repair focus. Even a cursory view of the hierarchy of options for our things (stuff) shows that recycling is one of the least attractive and impactful approaches. We can do better.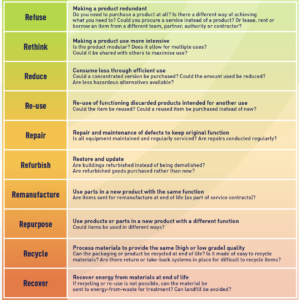 The top on the 9R hierarchy is best. So, after questioning the need for the item (refuse or rethink) and how much (reduce), the next best options are to reuse, repair, refurbish, remanufacture or repurpose, only then should recycling be considered. Yet today, almost everywhere you look the message is 'let's recycle'. We need to move on and do better and do it faster.
Case studies, examples and links to resources
The report's reference section (from page 40) includes over 80 case studies and links to resources (including unbroken.solutions/resources) to help point councils towards existing solutions and ideas. The ideas in the report are wholly consistent with the aim behind the photobook and zine campaign, act now. To encourage our councils and local authorities to do more to support reuse and repair.
Whilst councils have significant budget constraints, there are grants available and many councils are sitting on vacant property that could be repurposed at minimal cost for use by community groups. As a minimum they can help better signpost existing repair capabilities and community resources.