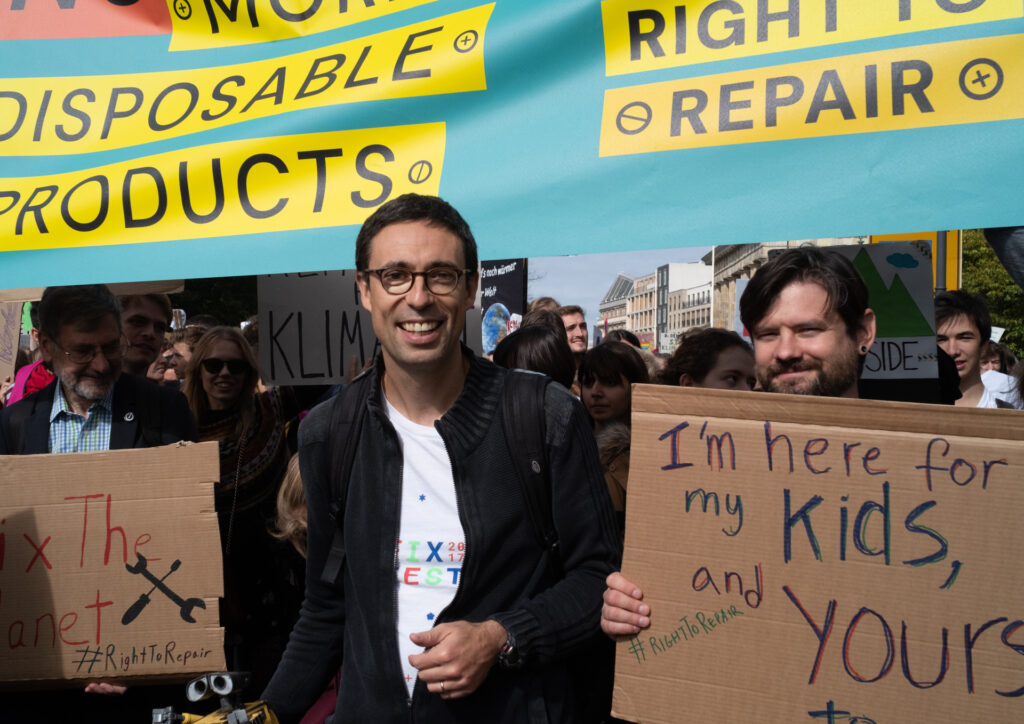 Some big news in the heart of the tech industry – California Governor, Gavin Newsom recently signed the Right to Repair Act into law, making California the fifth US state to pass legislation on the topic.
What does this mean for consumers?
1 – Consumers and independent repair shops will now have access to the tools, parts and information they need to fix electronics and appliances.
2 – By fixing the things we own, we can keep our electronics and other gadgets in use for longer and out of the waste stream.
3 – By keeping the electronics and appliances for longer, less resource is consumed and less waste is created making therm
Oh, and it is estimated that, by using their stuff for longer, Californians can save an estimated $5 billion each year while avoiding hundreds of thousands of tons of e-waste.
A major success for the Right to Repair, iFixit, USPIRG, and CALPIRG in particular.
Meanwhile in Europe, … efforts continue to improve and extend the existing Right to Repair legislation, watch this space for more news soon.