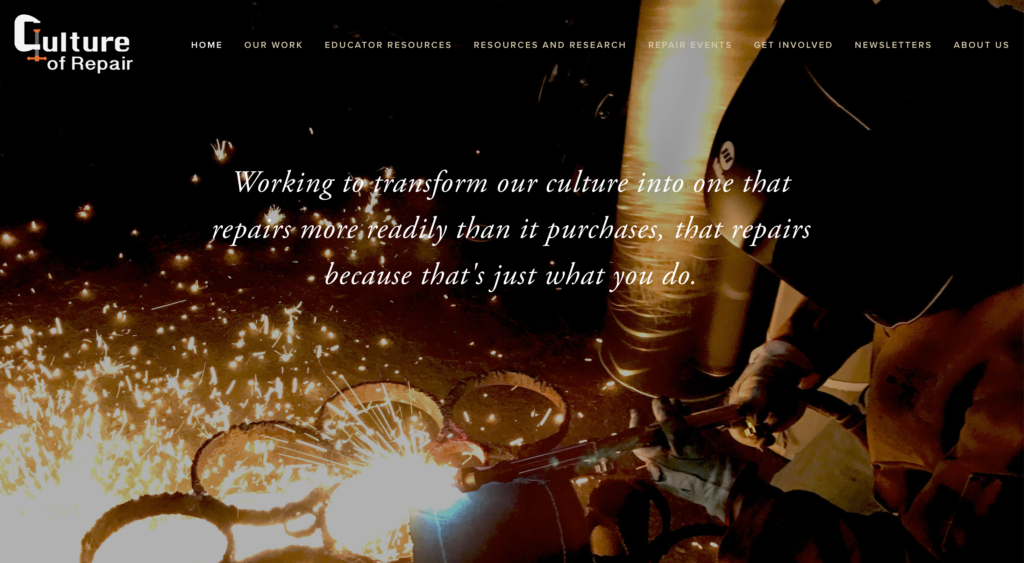 So, it was great to connect with Vita at the Culture of Repair. Based in the Bay Area, California, their mission is simply: That Repair be an actionable and pervasive cultural value.
They focus on bringing repair to the classroom, to educate the next generation. Their efforts are currently looking to integrate Repair into maker programs in schools and educational non-profits, supporting community repair events, advocating for repair at the state and local levels, and, as always, promoting repair as a social value.
The Culture of Repair Project works exclusively in The East Bay and is currently concentrating on initiatives in Oakland and Berkeley, CA. However, their site contains lots of ideas and resources, for educators, for repair groups and for the general public, everywhere.
For those interested check the link here: Resources and Worldwide Initiatives.
Resource lists are provided to help people new to thinking about Repair begin to find material meaningful to their lines of inquiry. The more we learn the more we can make an impact.