On 3 March 2023, Circular Communities Scotland hosted a Share and Repair Gathering at Made in Stirling. The event brought together communities repair groups, library of things and reuse centres from across Scotland. Also present were guest speakers from Repair Cafe Wales, Benthyg and the Restart Project.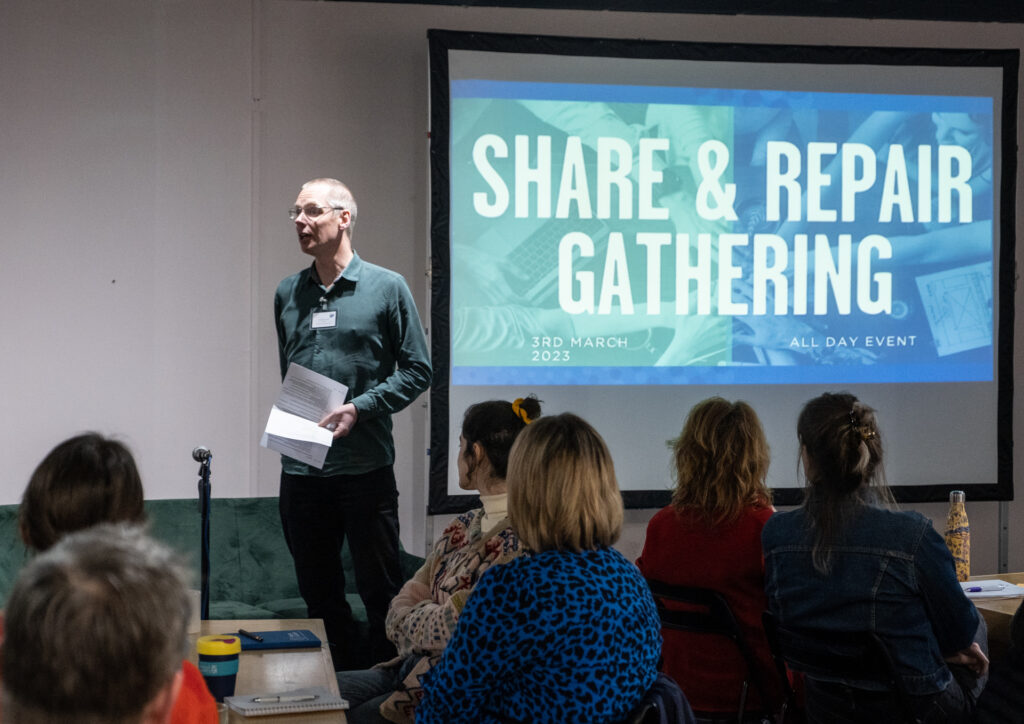 The All Day Event was Organised by Emma Erwin, Share and Repair Coordinator for Circular Communities Scotland. It provided an opportunity to network and meet colleagues. Several breakout sessions were held to share good practice and to workshop ideas to improve impact and reduce waste.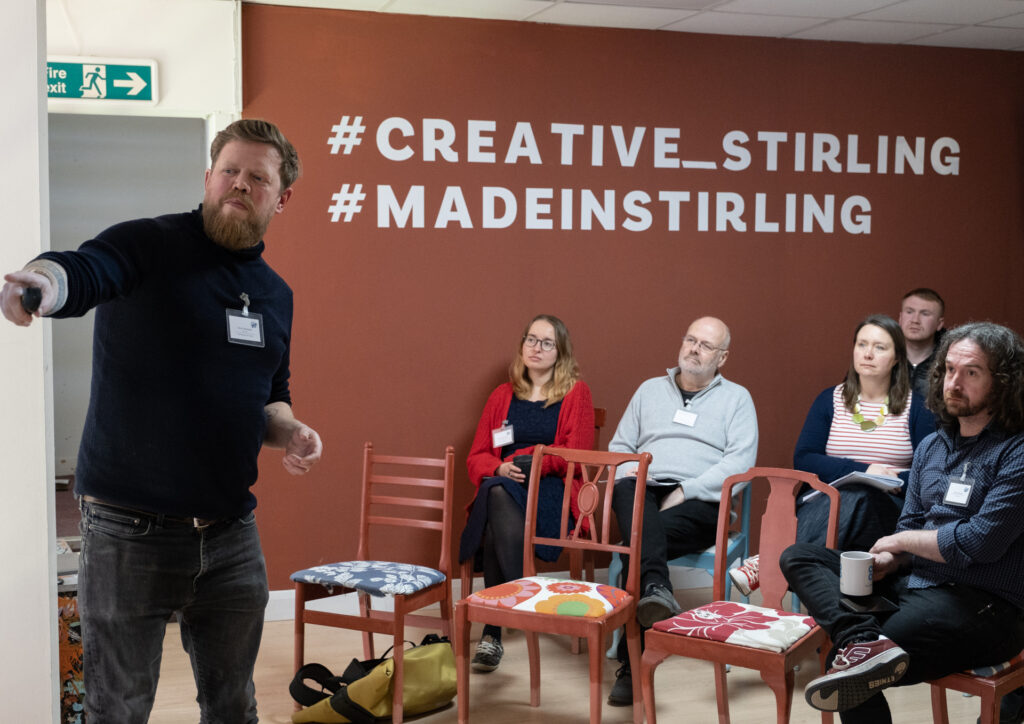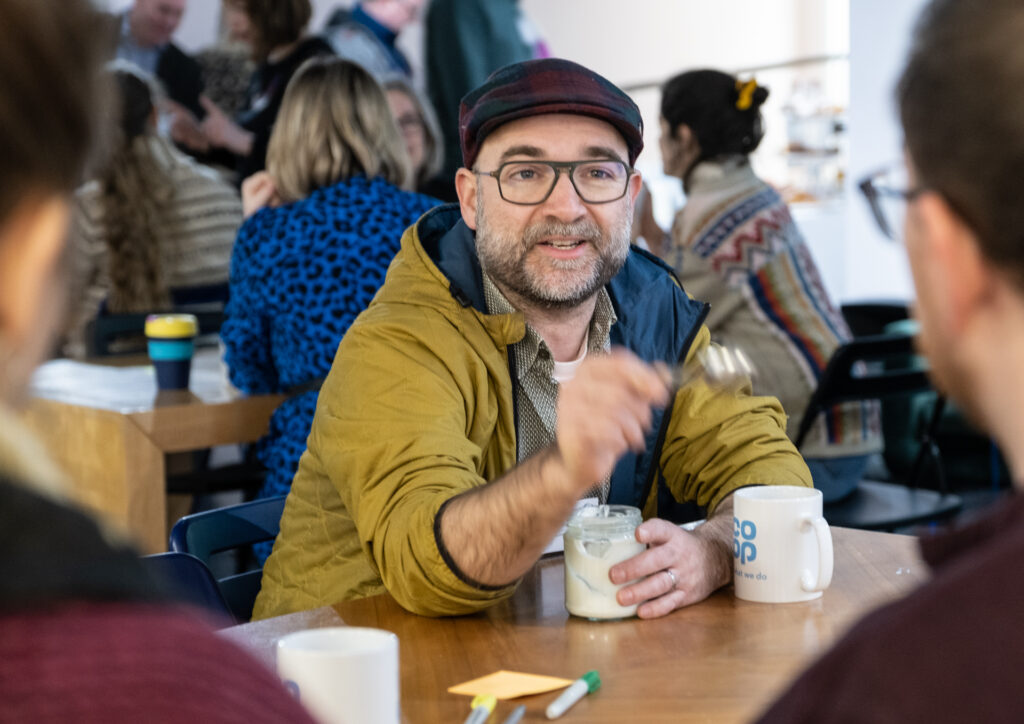 Participants ranged from repair cafes, library of things and tool libraries, and Mens' sheds. Even though Scotland provides some central government funding for both repair and libraries of things (and reuse centres), through the Share & Repair Network. Although the challenges of building a sustainable network and solutions remain. There is no one simple solution. Instead a range of solutions including- pop-up repair cafes, mobile repair and libraries, permanent facilities and the like were discussed and ideas to improve engagement and participation considered.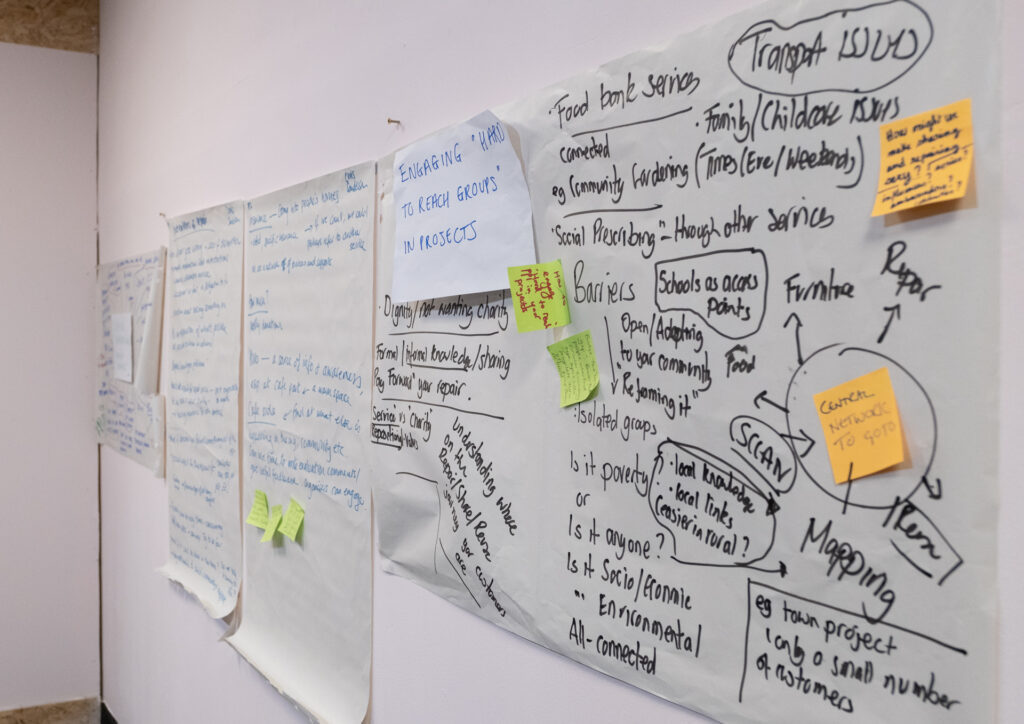 As part of the event, a pop-up exhibition of images from unbroken.solutions were provided to highlight the impact of our things and some potential solutions to our growing waste problems.