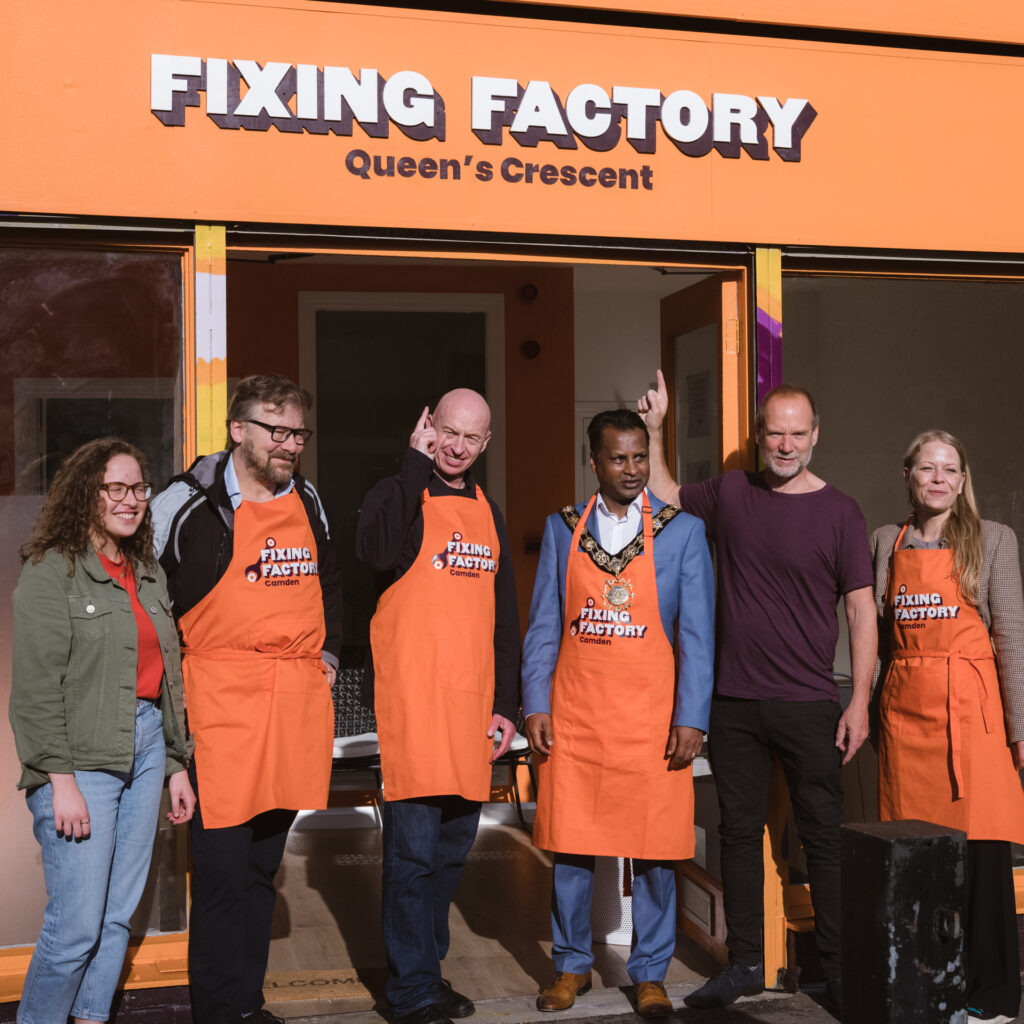 The Restart Project in partnership with climate charity Possible, Ready Tech Go, West London Waste Authority, and Mer IT, and with National Lottery Community Funding is creating new 'Fixing Factories' in London. For more information see the dedicated Fixing Factory website.
Camden Fixing Factory was officially opened after Camden Mayor, Nasim Ali, cut the ribbon. There were also a number of other local politicians plus representatives from a number of local stakeholders and community groups. In addiction to the opening of the Queen's Crescent Fixing Factory, the local community was also invited to take part in some hands-on fixing.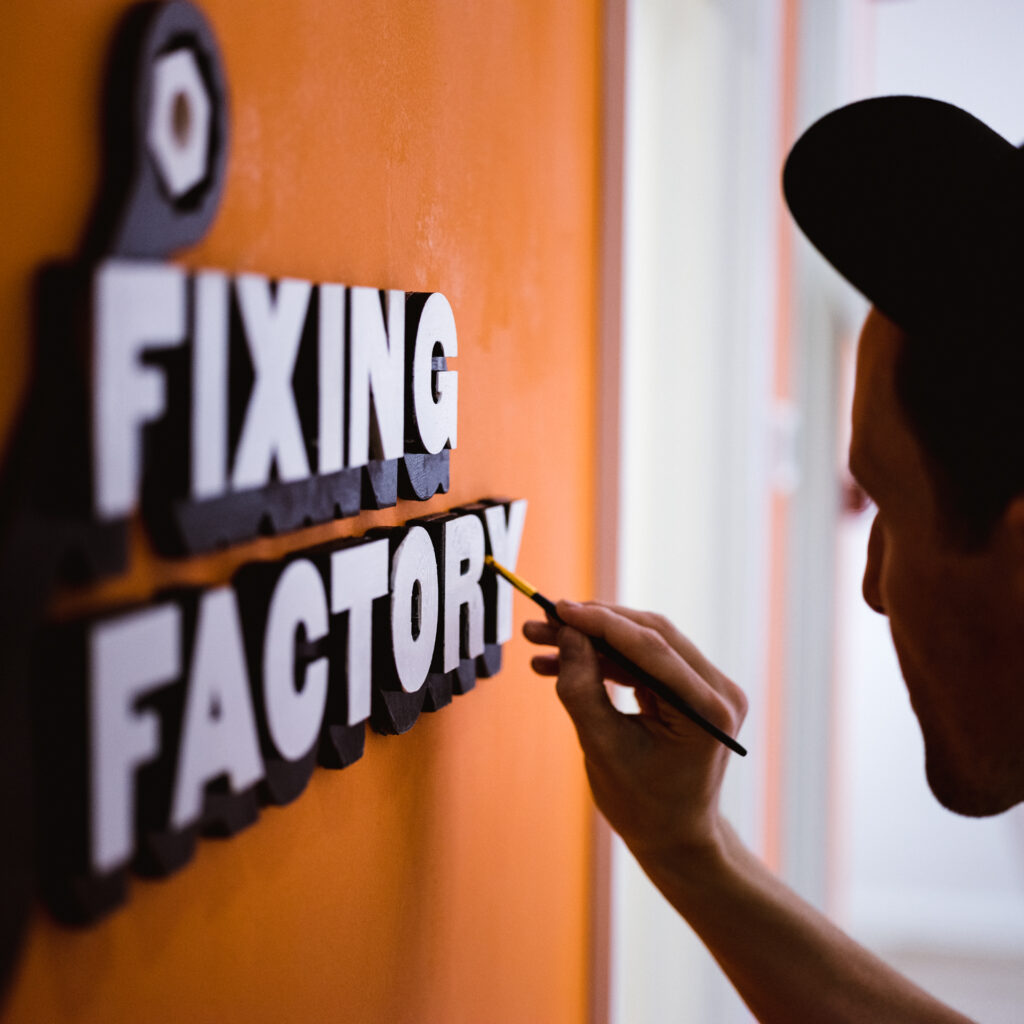 The aim is for these to become a 'blueprint' for Fixing Factories around the country, emulating the success of Kierrätyskeskus in Finland.
At the launch event there were demonstrations from Mer-IT of how to open your laptop, change hard drives, memory cards and batteries.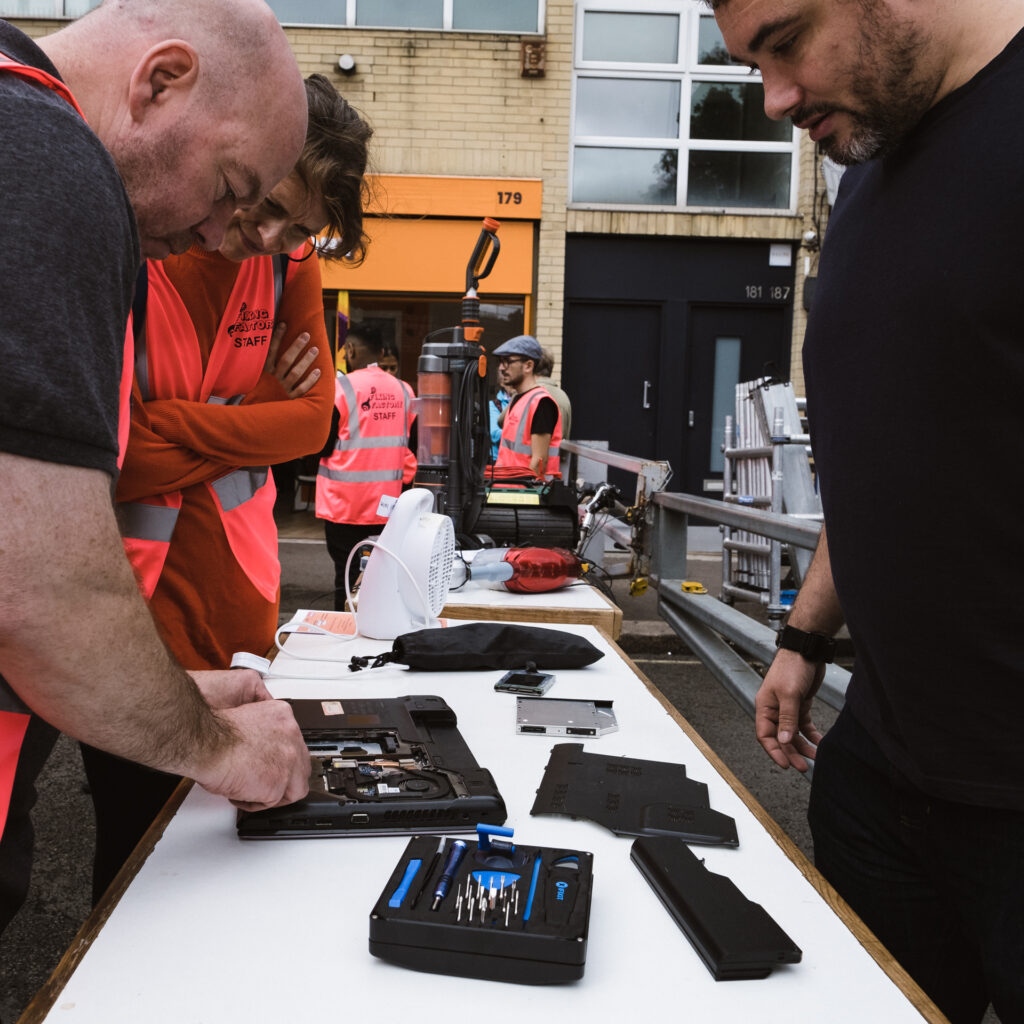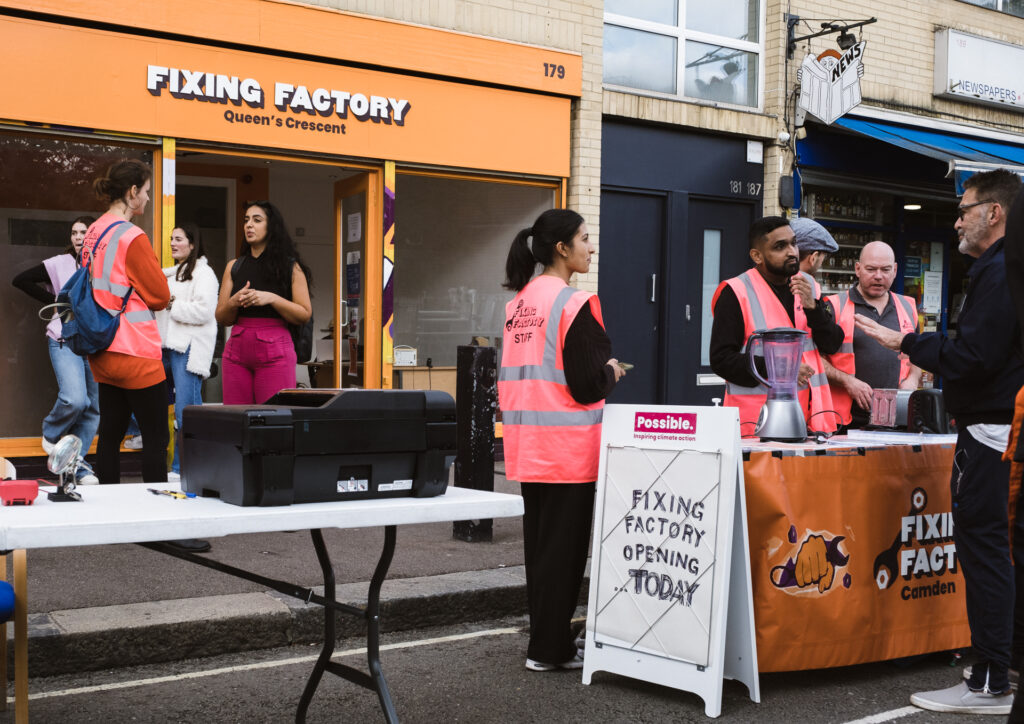 Whilst the main goal is to make electronics last longer, to prevent unnecessary e-waste and the huge amount of carbon emissions involved in the production and transport of new devices, such facilities also provide wider community benefits – they help increase high street activity, create local community events, training and potential job opportunities, improve local environmental performance and help with the cost of living crisis.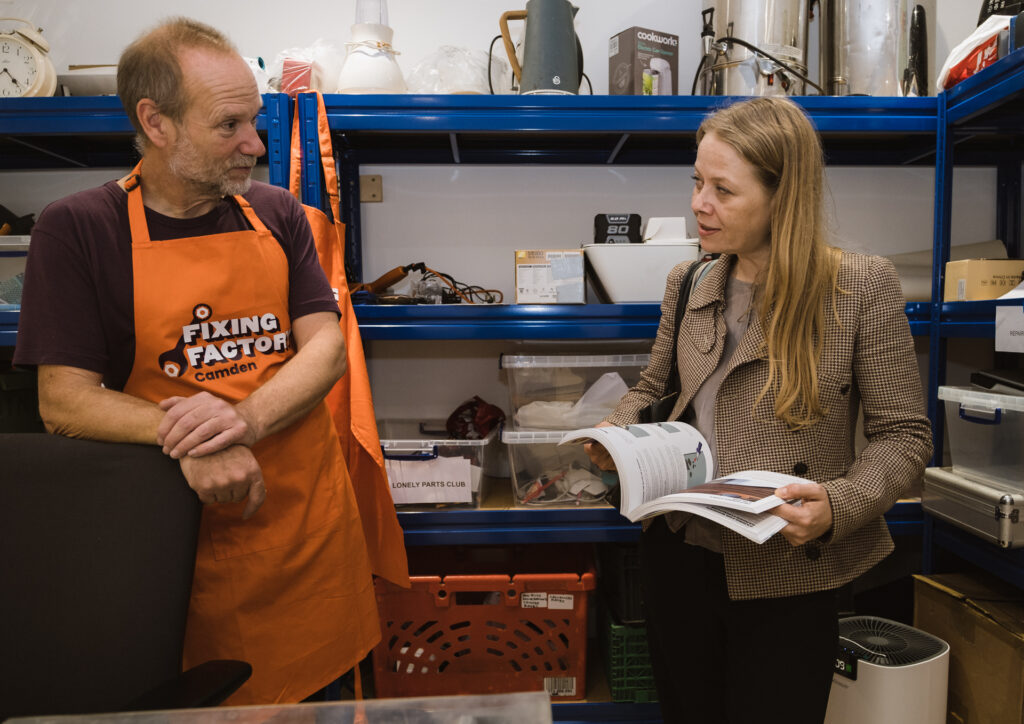 you can hear more about the Camden and Brent Fixing Factories are the Restarters Podcast.