Limited legislation has been passed to provide our Right to Repair, but there is still much more we can do. We can all take better care of our things. Make them last longer. We can learn to repair them, or find someone who can.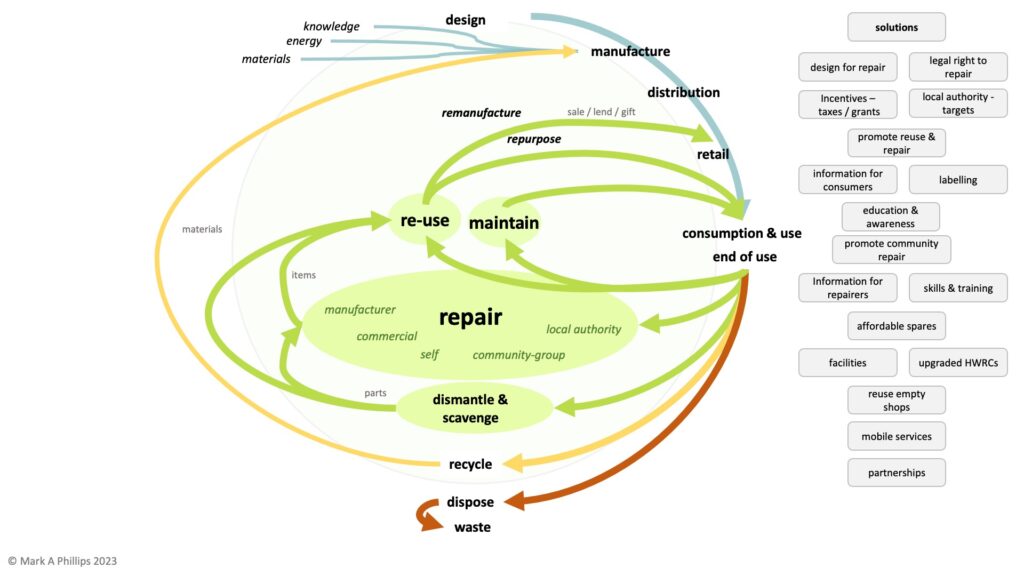 In the short term our local Council's and Waste Authorities can help make a real difference.
Some already do, but they can all do more.
Councils could enable more access to unused shops for community repair groups to use (like Share and Repair in Bath, Re:Make in Newport or the Fixing Factory in Camden).
They can also help with consumer awareness and education. They can help shift the culture from recycling (which is wasteful) to reuse and repair. Adding facilities to HWRCs (like the Fixing Factory in Brent). They can work in partnership with repair groups, charities and local independent repairers.