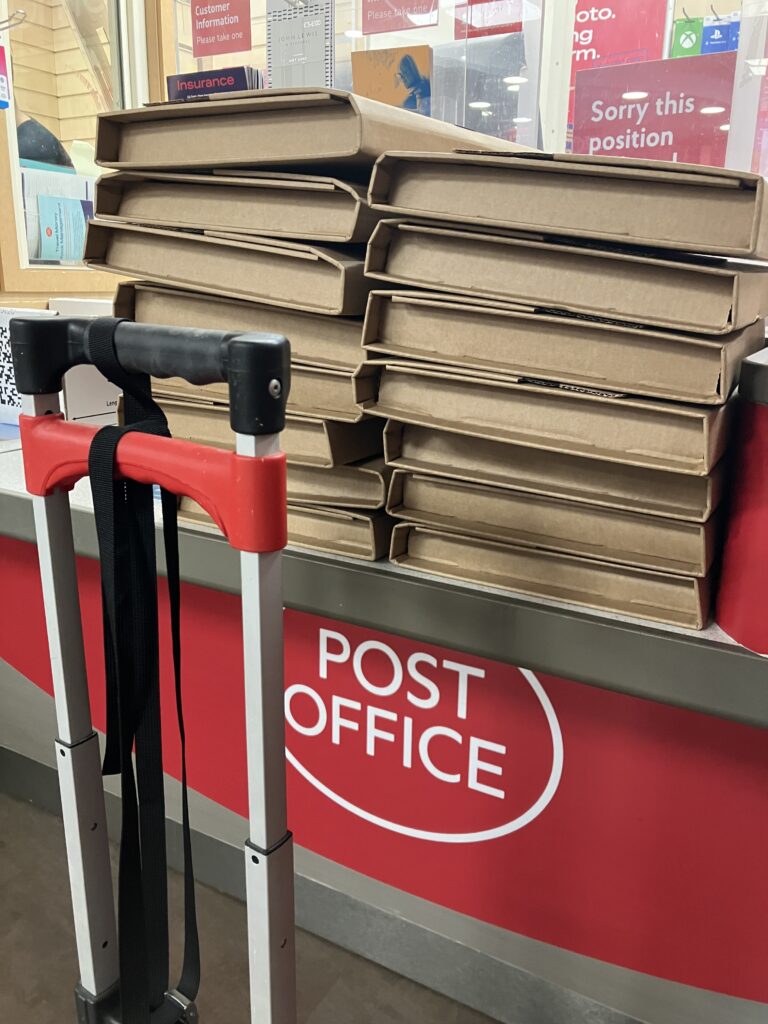 That 'is a wrap'. In total, 258 books and zines posted to councils, local authorities and devolved government departments. Copies are also going to contributors and collaborators.
As previously indicated, the aim has been to do this and keep the overall footprint and impact small. All parcels hand delivered to my local Post Office.
The plan is to distribute a large number of the act now zines at FixFest 2023, in Cardiff, in September. Fixfest is a regular global gathering of repairers and tinkerers, activists, policy-makers, thinkers, educators and companies from all over the world.  Many community repairers will be present. They will get a free copy of the zine and the option to take copies for local distribution via their repair events.
The campaign tracks the distribution, receipt, email sent and follow up. Information on capabilities and support provided by councils and local authorities will also be captured.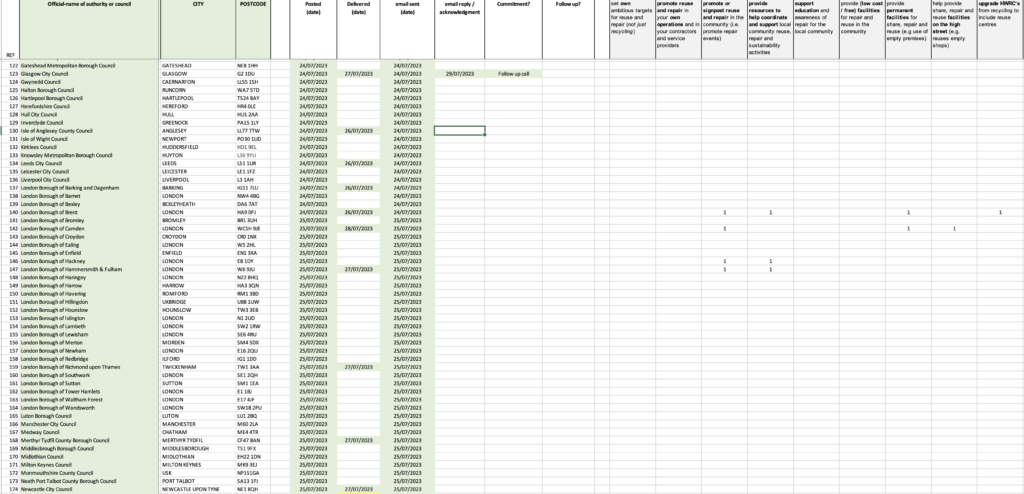 This supports identifying good practices and hopefully pointing to more solutions and case studies.
Regular campaign updates will be provided. Later, copies of the worksheet / database will be made more widely available.